They ditched the "I'll do it later" attitude.
More than 150,000 happy clients from all over the world. Check out their experiences with Virtue Map.
Trustpilot Reviews 1,140+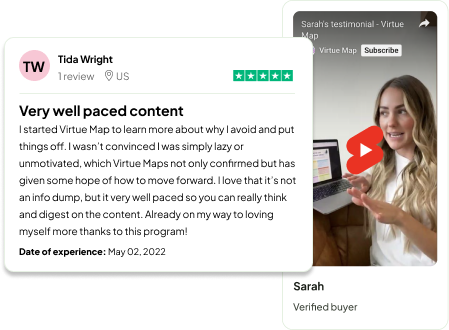 Here's what people say when they talk about their experience with Virtue Map:
I've been using the Virtue Map app just for ten days now but I find it really useful. It helps me to face my thoughts and assumptions causing procrastination, as well as my bad habits and deep doubts about myslef, it asks some really tough questions. I am already beginning to see where the roots of my tendency to procrastinate may be hidden. I am really excited to see where the VM app will lead me.
Date of experience: April 21, 2023
The app is very easy to use. It's very neurodivergent friendly and has the perfect amount of info in every step (not too much!). The info is very helpful and well explained.
Date of experience: July 23, 2023
I now understand myself a lot better and have the right tools to improve my life in the specific areas where I need the most help.
Date of experience: July 26, 2023
Giving it a chance gave me a better chance
The experience is easy to navigate. The lessons are easy to understand, making it seem rather simple to change my habits. The lessons are short and I often do multiple a day because I love the way the information is presented. It's the easiest, most effective online course I've ever taken.
Date of experience: August 02, 2023
Just a pop up ad and next thing you know I'm enrolled.These are quick lessons that don't that a lot of time — which is ideal for procrastinators, like me. I'm hopeful this will work!!!
Date of experience: August 15, 2023
I really like that the steps are broken…
I really like that the steps are broken down into little pieces that are easy to understand. Each interaction left me with something to think about. I think it is an effective way to get to know yourself.
Date of experience: August 16, 2023
Instagram users have also shared their
great experiences with Virtue Map:
Wish I knew what was my procrastination type a few years earlier, this was so powerful. I got my dream job 1.5 months after I've finished this plan. Thank you, Virtue Map!
I thought this will only help me with eliminating procrastination, but it did so much more. After finishing this plan, I've taken my career and relationships to a whole new level.
What I love most about this plan is that it takes me only 10-15 minutes, and I feel like I'm getting more and more productive EVERY SINGLE DAY with no struggle.
Virtue Map's techniques were reviewed in:





What is the Virtue Map App?
Virtue Map is a digital tool designed to help you avoid putting off your tasks for later and make your life goals actually happen. 
Crafted by behavioral specialists and psychologists, this anti-procrastination tool helps you to ditch all the excuses and finish your plans, projects, targets, and goals more productively and effectively.
The best part is that our well reviewed program allows you to uncover the map of your personal procrastination psychology and empowers you to understand when, why, and how you procrastinate. 
The applied knowledge, equipped with proven methods of Cognitive Behavioral Therapy, can help you change habits, avoid procrastination and become the best version of yourself that lasts. 
The program focuses on user empowerment instead of instruction. Virtue Map teaches you how to replace negative thoughts with supportive ones, build productive habits, and provide the right tools to stop procrastinating.
Over 310,026 community members and hundreds of success stories verify the tool's effectiveness in ditching procrastination and reinventing themselves as active doers instead of chronic procrastinators. 
Featured in TechBullion and Healthcare Business Today, Virtue Map can be the only - and last - step you need to take to change your procrastination habits for good.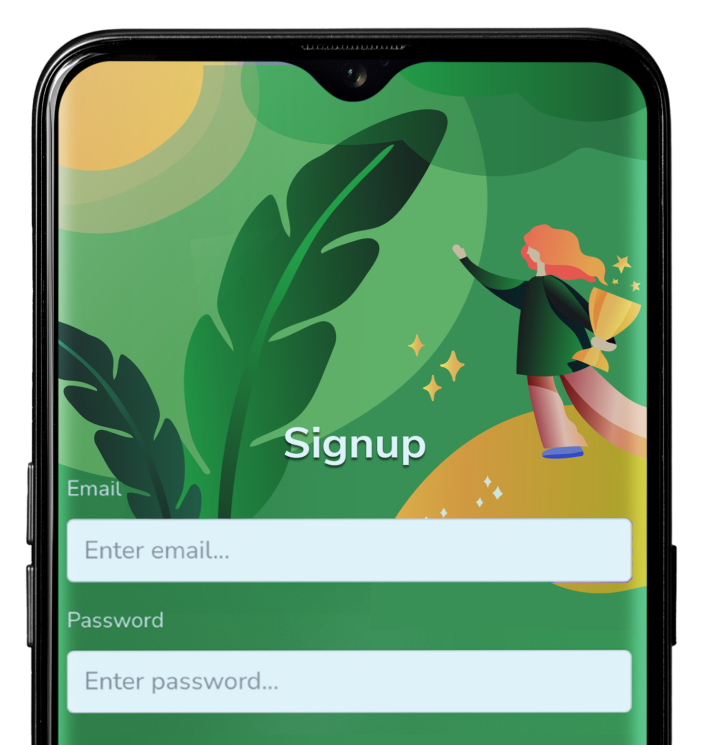 How does Virtue Map work? 
Virtue Map creates an anti-procrastination plan for each user based on the latest evidence-based behavioral science. 
You can achieve lasting personality changes and finally stop finding yourself on Netflix or TikTok by following the three main stages of the program.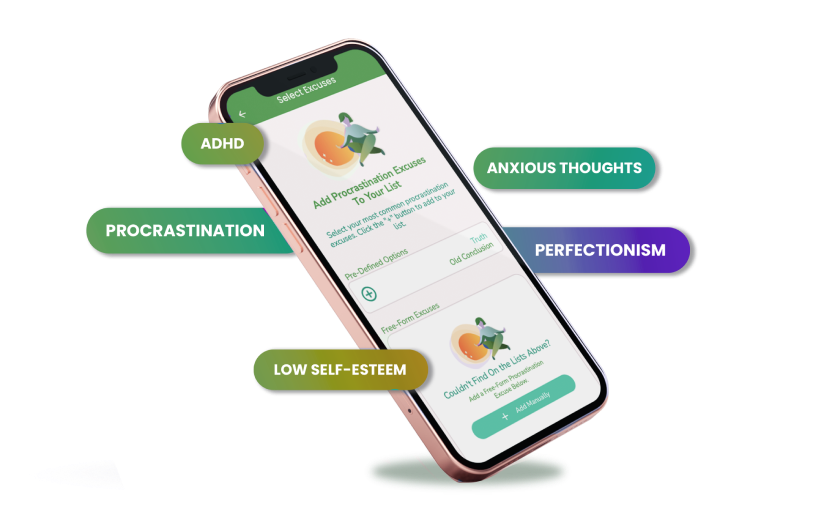 The program enables you to discover your unique personality map and get to know your procrastination habits, patterns, and triggers. 
After you complete a 60-second quiz, you receive a behavioral science-backed plan to help you break the procrastination cycle and get into the right habits of getting things done.
Each day you receive step-by-step tasks that take only 5 to 20 minutes to complete and ultimately lead you to boost your productivity. 
Step 2. Connection & support
You are never alone in this bad habits-breaking journey. You'll get access to a big community of thousands of people and small more intimate groups of accountability and support.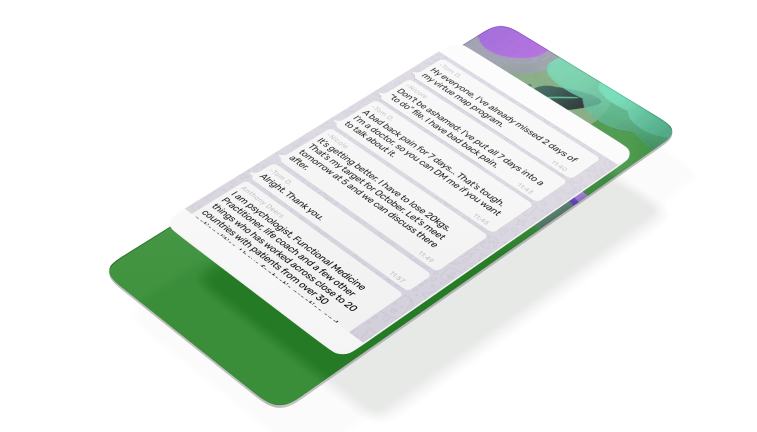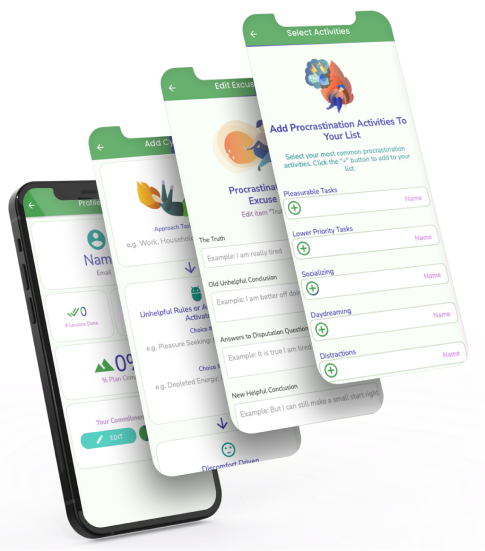 Virtue Map's engaging and achievable daily tasks set you on the right path and encourage you to become a confident action-taker. You can complete the exercises at your own pace and track your progress with the habit plan. 
Say goodbye to stress, guilt, or feeling you're constantly behind. 
With Virtue Map, you will not only overcome procrastination but also unleash self-confidence, mental clarity, and peace of mind knowing you now have all that it takes to accomplish all your goals.
What features do I access with subscribing Virtue Map? 
Virtue Map offers a comprehensive yet super easy-to-follow anti-procrastination program to help you finally ditch the "I'll do it later" excuses. With Virtue Map, you can set goals, track your progress, and reward yourself for your achievements. 
Anti-procrastination program
Virtue Map can help you stop procrastinating and start living your dream life. 
Unlike many other self-development tools, the Virtue Map does not take a one-size-fits-all approach. It is a 1 to 3 months program that fits your needs, personality, preferences, and challenges. 
It helps you identify the root causes of your procrastination and provides you with neuroscience-based strategies and tools to overcome them. You can follow the program at your own pace and track your progress.
CTB-based step-by-step guidance
Soon you will see how easy it is to break free from negative thoughts, set and reach your procrastination goals, and transform your life for the better. 
Virtue Map offers bite-sized daily tasks that take 5 to 10 minutes to complete. 
Crafted by the top behavioral experts, including ICF-Certified Productivity & Success Coaches, medical doctors, and psychologists, and backed by CBT (Cognitive Behavioral Therapy) methods, the program will guide you through the procrastination-tackling process.
Always have your anti-procrastination plan at your fingertips. Virtue Map App empowers you to become a better version of yourself wherever you are – in bed, in a workspace, or on Maldives beach. 
Available in Apple or Google stores as "Virtue Map Plan", the app guides you through easy-to-complete daily lessons and practical exercises to help you to rewire your brain, overcome mental blocks and change your behavior for the better. 
The plan consists of 90+ engaging lessons, so learning and growing are motivating and fun.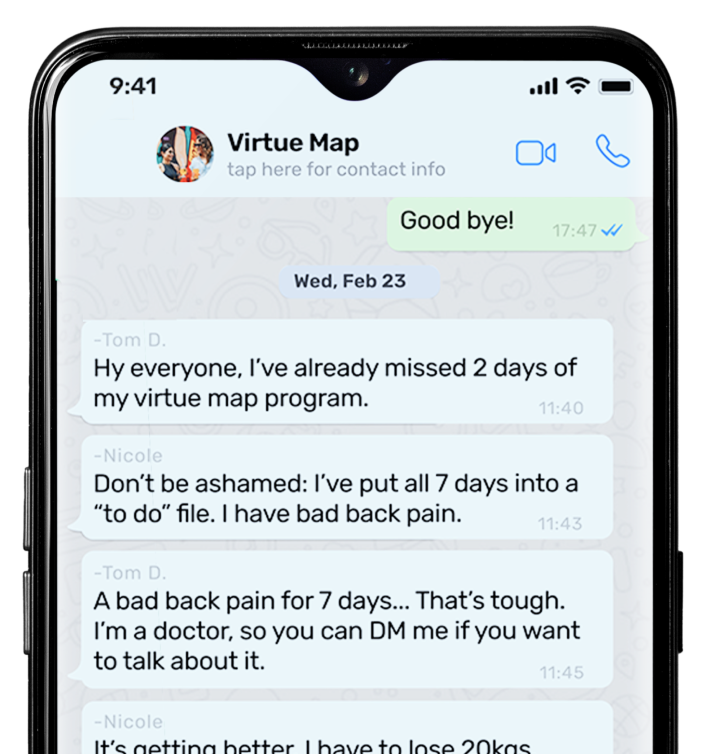 Growth is easier when you have whom to share wins and struggles with, right?
Virtue Map unites like-minded people on the same journey as you, passionate about self-development and growth. Join a supportive accountability group to share progress, setbacks, and insights and get inspired. 
A group of eight or thousands of users – the choice is yours. 
Want to accelerate your progress and results?
In addition to the resources and tools, Virtue Map's premium access pairs you with the most-demanded personal coaches for intensive growth. 
The one-on-one coach guidance and support help users identify and overcome barriers to productivity and goal achievement and tackle procrastination once and for all. 
Expert help, personalized guidance, and feedback might be the final pieces of the puzzle to help you beat procrastination. 
Virtue Map is not another here's what you should do plan. Virtue Map isn't another "here's what you should do" plan. Instead, Virtue Map is a journey of self-discovery as we equip you with the tools to make positive changes over time. And, our 4 out of 5 Trustpilot star rating tells us our approach is working.
A systematic, neuroscience-based, psychologists-crafted methodology helps you to break a self-defeating cycle of feeling hopeless and frustrated. It allows you to get to know another part of yourself - the one that is energized, motivated, and ready to move mountains.
And yes, even if you have ADHD or are prone to anxiety.
Virtue Map vs Other Programs
Other
Anti Procrastination Apps
Other
Productivity Apps
80+ self-paced lessons
Techniques based on Cognitive Behavioral Therapy
VIP support group access
Daily guidance from success coaches
Risk free guarantee
IOS app / Android app
Progress-tracking in the app
Additional guides available (High-Achiever's, Stress & Anxiety Elimination, etc.)
1-on-1 bookings with a coach
Personalized subscription plan
Procrastination trigger trackers
Easy-to-follow daily tasks
According to thousands of happy community members' reviews, Virtue Map helps people to:
Or, in other words, become a better version of themselves. 
Ready to see how small daily steps can lead to game-changing and lasting procrastination-tacking habits?